Hisarlar-Museum - Istanbul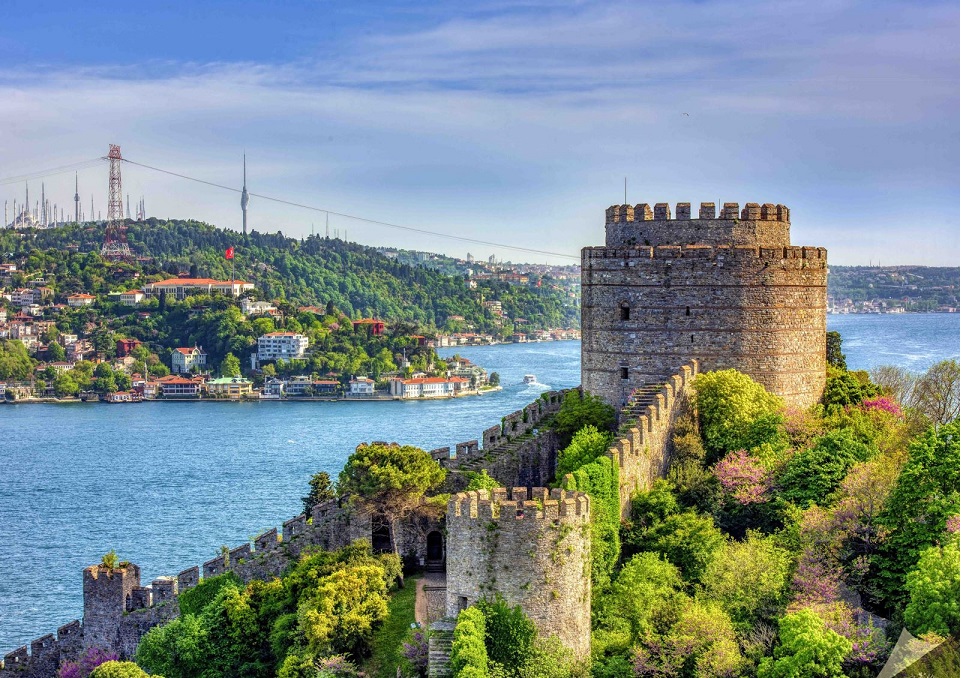 The Museum of Fortresses gathers Rumelihisarı, Yedikulehisarı and Anadoluhisarı within its body. Rumeli Fortress, located within the borders of Istanbul Sarıyer District, was built by Fatih Sultan Mehmet in 1452. The purpose of the construction of the fortress was to prevent the help that could come to the city from the north of the Bosphorus when Istanbul was besieged and to prevent possible attacks.
The Rumeli Fortress, which was built in a short period of four months opposite the Anatolian Fortress, has an area covering 30 acres and consists of three large towers and walls. The timbers used in its construction were obtained from İzmit and Karadeniz Ereğlisi, the stones from different parts of Anatolia and the spolia (spolia) from the ruined Byzantine buildings in the vicinity.
There is an open exhibition in the museum garden; there is no closed exhibition hall or storage room. In the open exhibition in the museum garden, cannons, cannonballs, terracotta and stone artefacts, as well as a piece of the chain that is said to have closed the Golden Horn are waiting for visitors.

Kaynak:kulturportali.gov.tr
Hisarlar-Museum - Istanbul