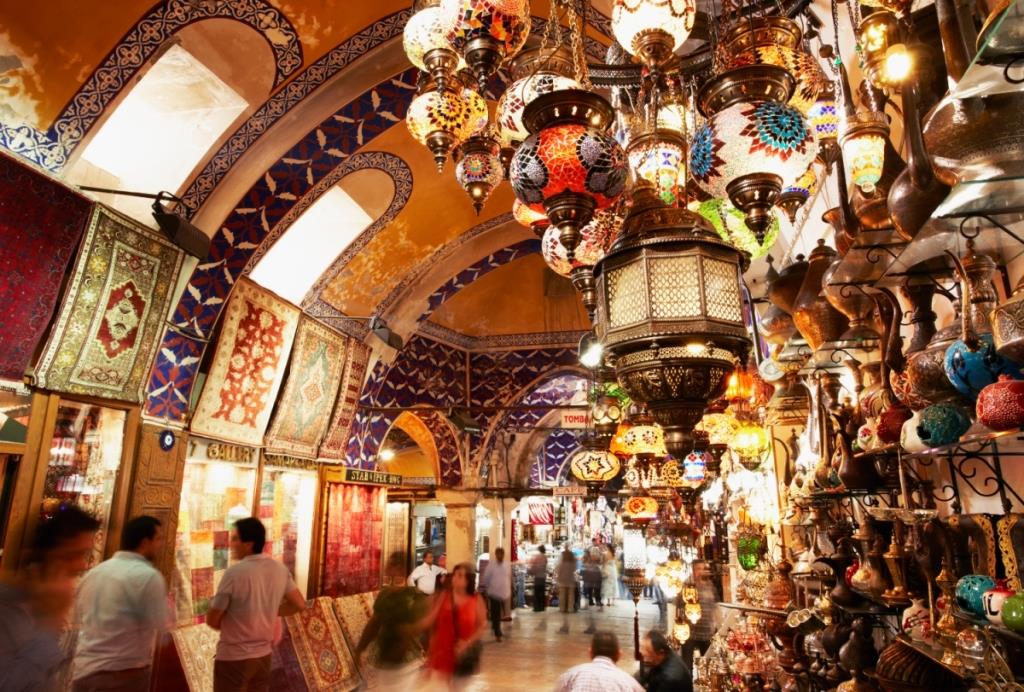 In the 15th century, during the Byzantine period, there was a small row of shops in the bazaar area, one of the oldest markets in the world. After Istanbul was conquered by Sultan Mehmet II, the bazaar was expanded and built as the first covered bazaar in 1461 and started to be known as the "Great Bazaar". All the income obtained from the bazaar, where fabric trade was the most popular at that time, was transferred to Hagia Sophia by order of Sultan Mehmet the Conqueror.
During the reign of Sultan Suleiman the Magnificent, the Grand Bazaar expanded to a much larger area with the addition of new shops, mosques, madrasahs, inns and fountains and became the most magnificent centre of the Ottoman Empire.
Although the bazaar suffered great damage due to great fires and earthquakes over time, it was rebuilt with the great efforts of Sultan Abdülhamid II and took its present form. It is possible to see the tughra of Abdulhamid II at the entrance gate of the bazaar in Beyazıt Square.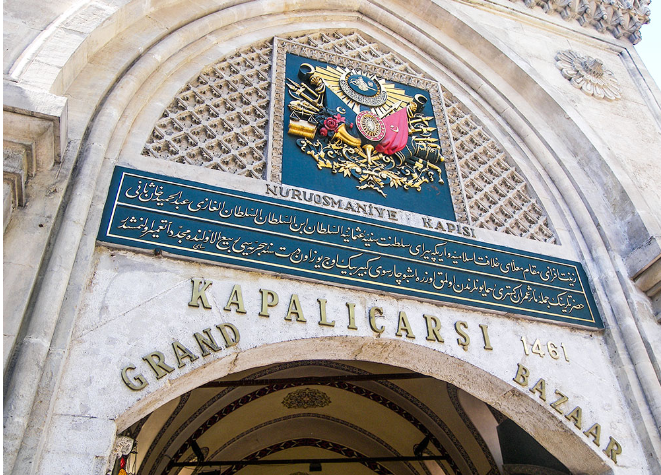 Although it is a modern building, you can experience the Ottoman atmosphere in the Grand Bazaar. Covering an area of 47.000 m2, the huge bazaar has 64 streets, 4.000 stores, 22 entrance gates and 25000 employees and consists of a series of closed labyrinth streets, passages and corridors.
In the Grand Bazaar, you can find almost everything you can think of, from traditional patterns to the finest silky shawls and scarves, antiques, leather, ceramics, carpets, spices, Turkish delight. The Grand Bazaar is also the heart of Turkey's gold and currency exchange. Many jewellery shops here are also one of the most interesting places.